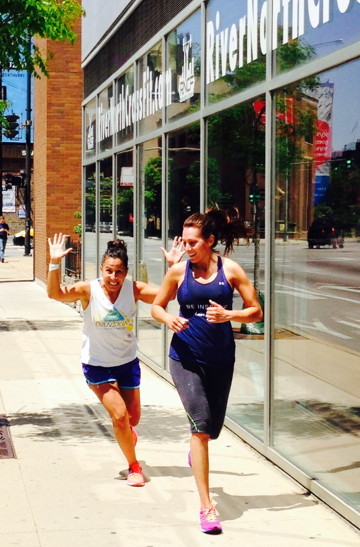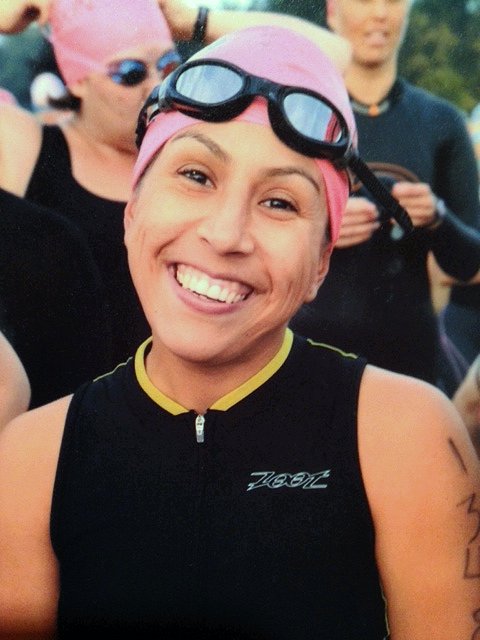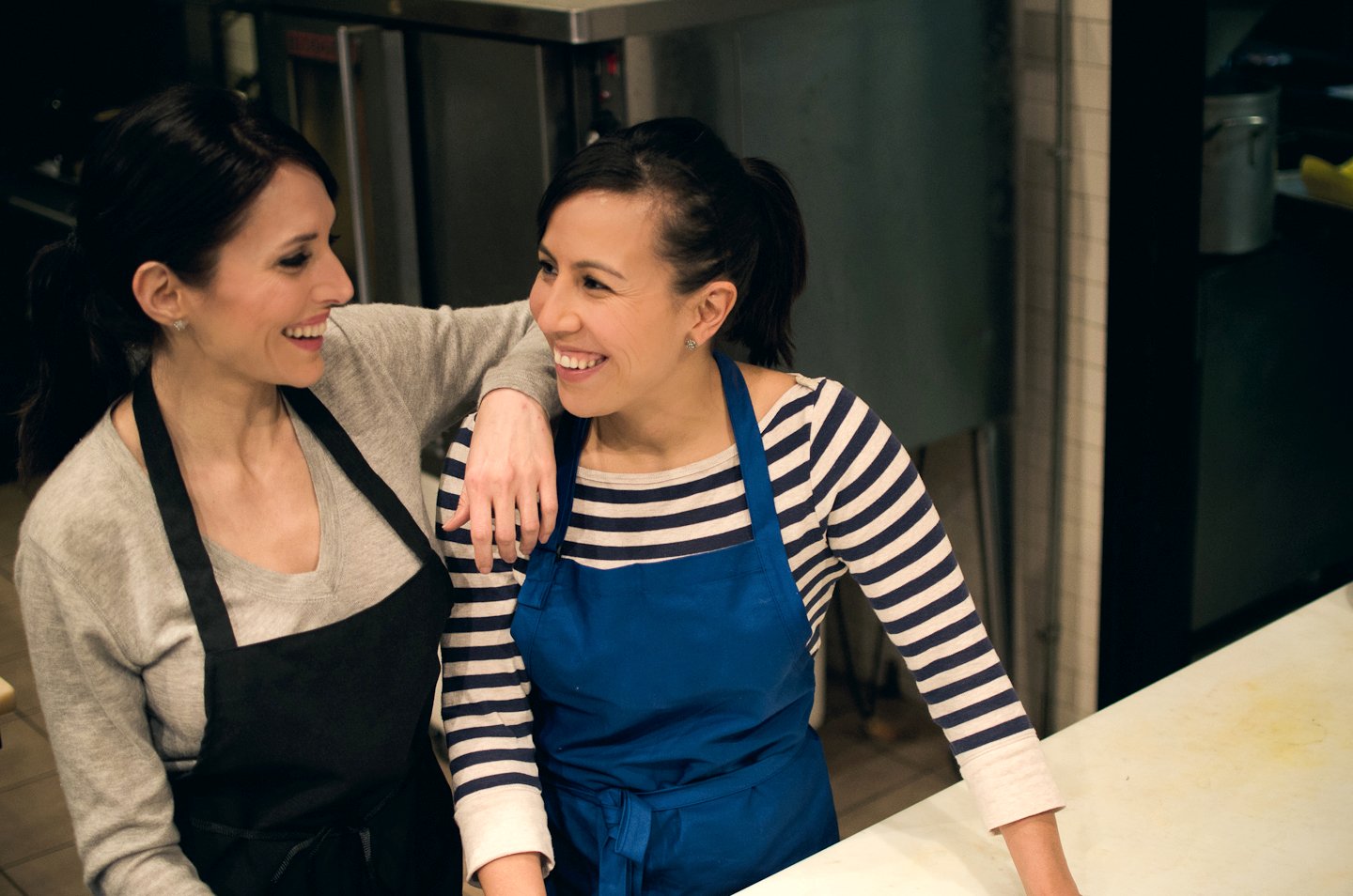 Sol's story…
Sol's mother is the first to attest her daughter was an athlete since birth; so much she's convinced Sol learned to run before she walked. She began swimming competitively since the age of seven,
... read more
through her collegiate Women's Water Polo days for the University of Illinois-Champaign. Sol particularly remembers her father's strictness with junk food in regards to her training, constantly telling her: "Mija, your body is like a Ferrari sports car with a fine engine. You can't give it cheap fuel!" Post college, and in order to maintain her fix for intense training, Sol took up boxing, cross-fit and tackle football for Chicago's official woman's team, the Chicago Force. In fact, it was through a fractured ankle injury she sustained while playing for this football team that she developed her friendship, and subsequent, business partnership with Anna in 2010.
For the first time in her life, Sol was forced to live a sedentary life with her cast and crutches. This football injury also sidelined her from her other passion and day-job, teaching Latin dance at a dance studio she owned and operated straight out of college for 15 years. As you would imagine, this inactive lifestyle, full of unhealthy eating affected Sol's spirit (and weight!). [Enter Anna—and insert soothing harp music here.] Anna knew Sol through a mutual friend. When Anna learned about Sol's unhappy condition, she decided to cook and deliver healthy meals to help aid her recovery. Getting back on track with her clean eating led to a more inspired and optimistic Sol. It was then Sol experienced first-hand the healing power of food.
Anna's story…
Anna was raised by her Greek mother, known by everyone for her exceptional and elaborative cooking, and her Armenian father, a tough butcher in Greece since childhood. Both parents instilled a strong appreciation for good quality food,
... read more
which was certainly embraced by Anna. During occasional financially difficult times, Anna recalls a handful of days living without heat and electricity, but rest assured, her resourceful mother managed to make a feast out of close to nothing. Anna was inspired by watching her mother express her love through food she selflessly shared with family, friends and even strangers. Side story: While most parents sent their children to school with an apple for the teacher, Anna's mother sent her to first grade with homemade Baklava (a traditional Greek dessert) for her teacher.
Regrettably, Anna's family was dealt many chronic health illnesses, which became the driving force for Anna's life-long mission to live as healthy as possible. She taught herself as much as she could about nutrition and wellness. Anna soon came to the realization: Food will either heal you or kill you.
From an early age, Anna experimented with just about every nutrition lifestyle out there. Today what resonates most with Anna is the simple premise that the foods we eat should be clean and unprocessed. That is, free of chemicals, antibiotics, steroids and all the other icky stuff found in most of our food today. Anna wants to go back to eating real foods our bodies are designed to digest and use as fuel... just as nature intended.
The Paleo Cookie's story…
But let's go back to the start of Anna and Sol's friendship. Fast forward two years after Anna fed Sol her injury-recovering meals; its no surprise the two would start a healthy meal preparation company together called Paleo Fit Meals (PFM). The impetus for this business came when they both joined a Paleo challenge together at their Cross-fit box (gym). Essentially, they were restricted to a strictly Paleo diet for 60 days. This meant removing dairy, gluten, grain, soy, refined sugars, legumes and the majority of carbs from their diet. (What on earth?!) They both experienced how nearly impossible it was to find these food options in stores and restaurants, so once again Anna's cooking came to the rescue. Sol was too busy to cook for herself. (Who are we kidding, even if Sol had all the time in the world, her culinary experience was maxed with scrambled eggs and cold sandwiches, far from anything that would get her through this food challenge). Anna and Sol made a deal: Sol helped Anna with the physical training aspect of their challenge, and Anna prepared their delicious meals. [It should be noted Anna went on to win this big challenge, losing the most body fat % in the gym]. Word quickly got out about Anna's creative and effective meals, soon the entire cross fit box, as well as many other cross fit boxes across the city, wanted in on them… and so PFM was born.
While experimenting with ways to satisfy her own sweet tooth, Anna came up with the perfect snack… The Paleo Cookie, and quickly offered it with PFM's meal plans. It's no surprise this cookie quickly took off. A year and a half into their prepared meal service, Anna and Sol decided to pivot their business away from meals to focus on getting their cookie in store shelves. Today you can find their popular cookies in 20 stores across Chicago, and growing.
Needless to say, Anna and Sol share a passion for healthy living, namely through nutrition and fitness. They created their company ultimately as a means to educate and inspire others to eat clean and live well. Today The Paleo Cookie Company is on a "sweet" mission to Nourish With Love.